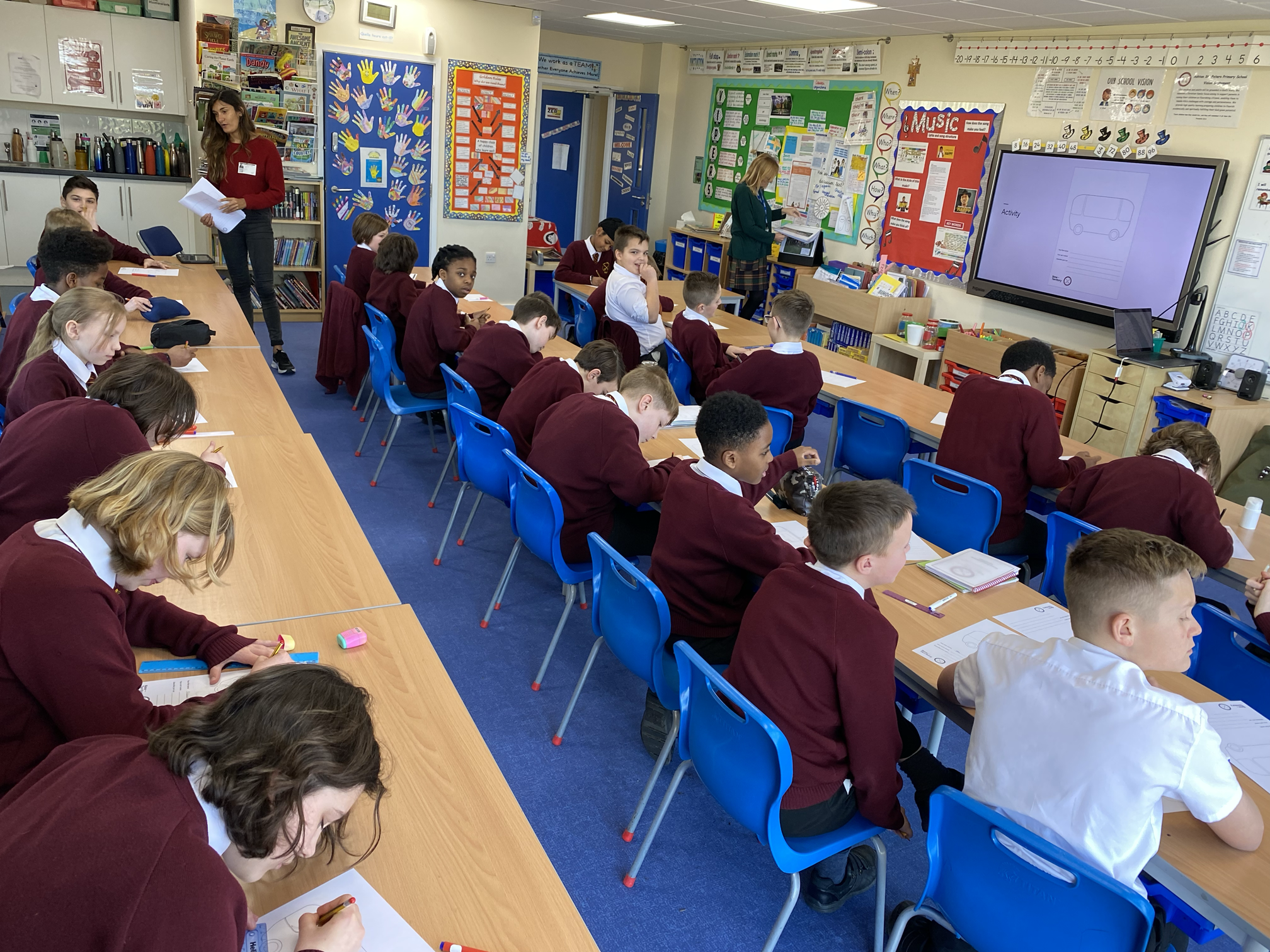 NewTerritory go back to school
NewTerritoy recently visited Ashton St. Peters Church of England VA Primary School. Our Design Director Tim spoke to the students there about their hopes and dreams for autonomous vehicles. When it comes to driverless cars, a lack of imagination simply does not apply to 10-11 year-olds. The pupils of this particular school don't want a faster car - they want an animal-car hybrid or a gaming-toilet combo on wheels…

We had printed out several worksheets featuring an outline of an archetypal driverless car, and asked the pupils to draw what they wanted from a driverless car experience. It became abundantly clear that what kids want is somewhat different to what us adults want. Not only that, but there were some very obvious female skewed ideas, male skewed ideas, and then some that applied to all.