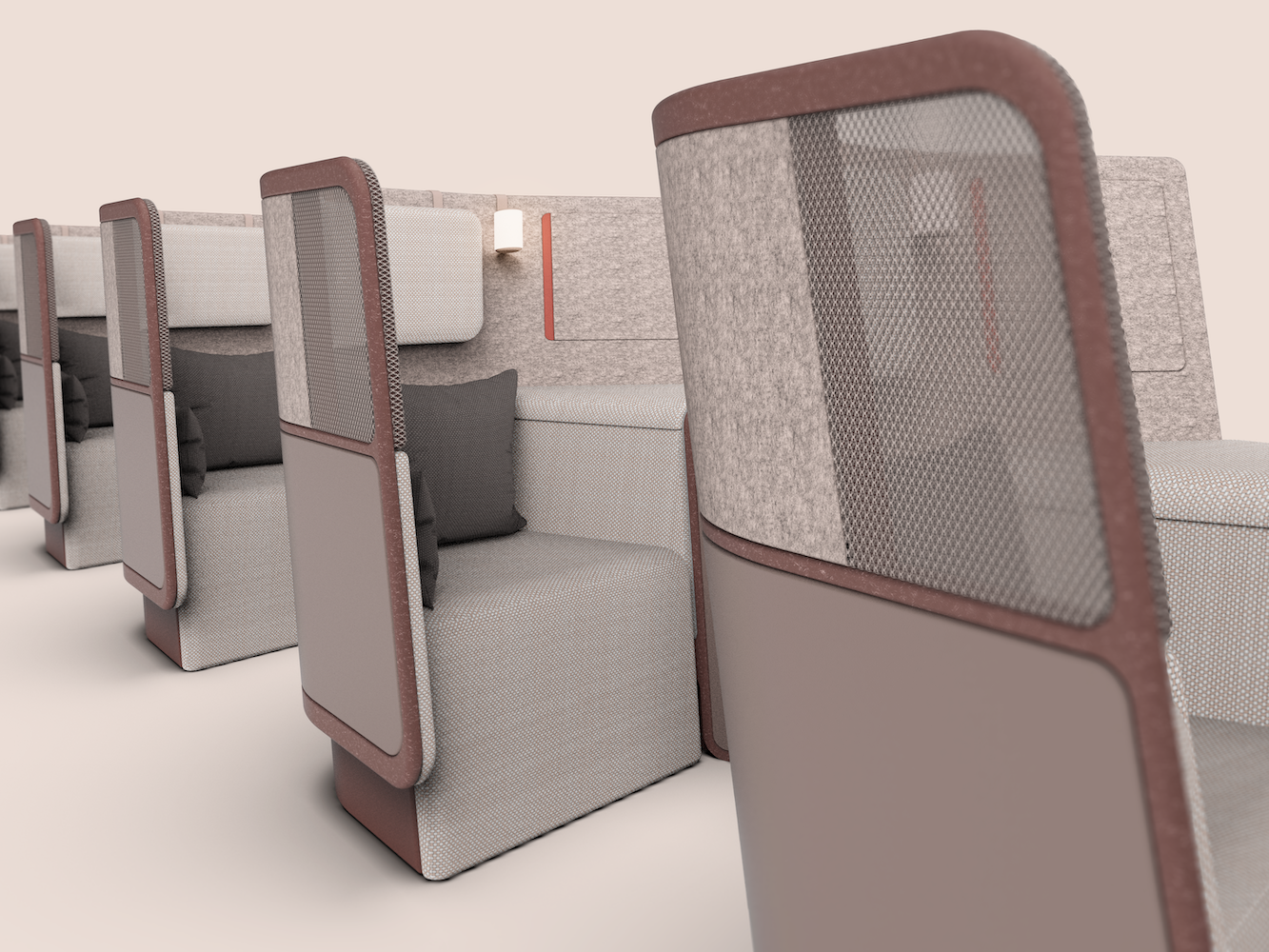 The Sustainable Seat Design Challenge
We were challenged by Business Jet Interiors International Magazine to explore the future of airline seat design. Using sustainable practice at the heart of the concept, Re:Frame is designed with a holistic and systems focused approach to materiality and sustainability.
Designed to ensure actionable processes which steward the product's cradle-to-cradle approach whilst also radically reducing weight, waste and complexity through an agile and simplified architecture. Re:Frame echoes the simplicity and craft of furniture design while offering a flexible canvas for comfort, experiences and technologies.